Merrill Gardens Exterior Painting
Merrill Gardens Exterior Painting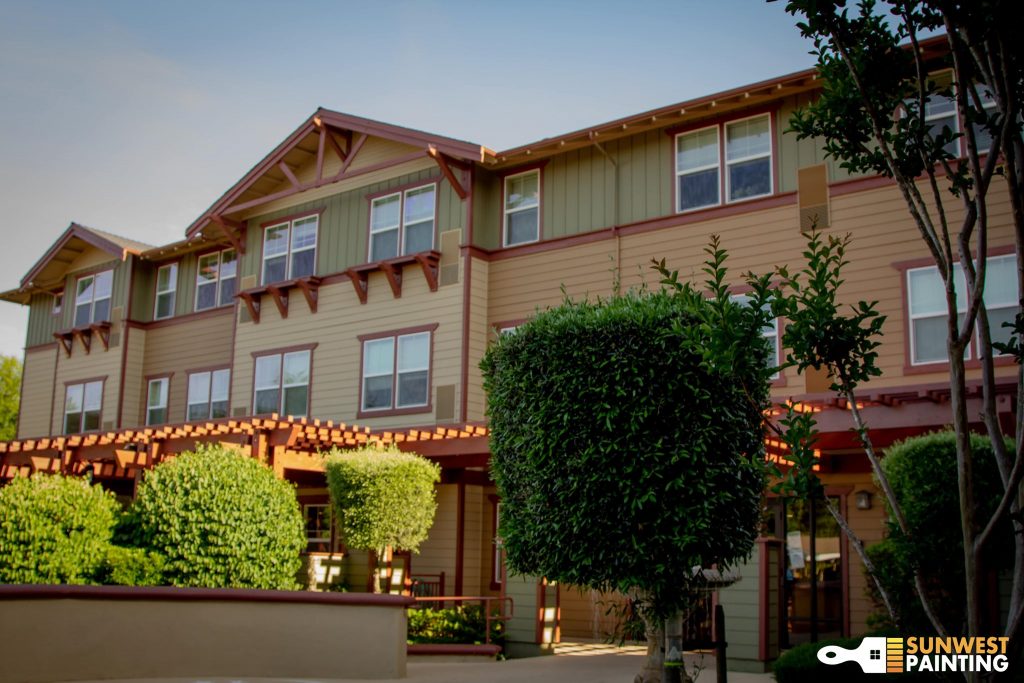 Project details:
Senior Living Facility
Merrill Gardens in Gilroy, CA
This building was painted with a tastefully designed neutral color scheme to match the existing facade.
Color selection is important because you want to create spaces for independence (bold colors), familiarity (colors seniors can see as they age), and nurturing color schemes that include blues and greens.
It's important to use colors that foster relaxation, energy, healing, and positive, happy environments.
Top colors for Senior Living Facilities
Blue – Peaceful
Green – Healing
Yellow- Happiness
Red – Vitality
Brown – Balance
Having a balanced color scheme helps seniors with memory care and differentiating rooms and common areas.
Colors with a low light reflective value spectrum (LRV) are great because they reduce glare and promote contrast between rooms. Visual color cues help seniors to differentiate rooms.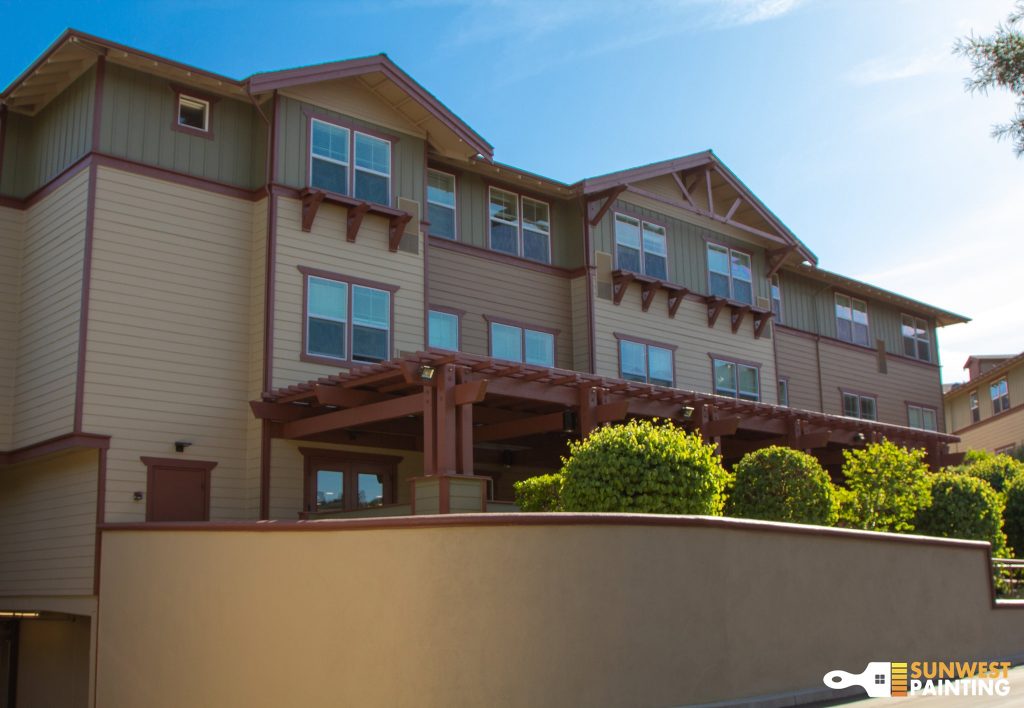 Spaces should be as unique as the people that live in them. The seniors of today are more independent and vibrant than ever. They are active! A simple color scheme or design won't cut it. It's enjoyable to be surrounded by color and design that is stimulating to the mind and invokes emotions of happiness.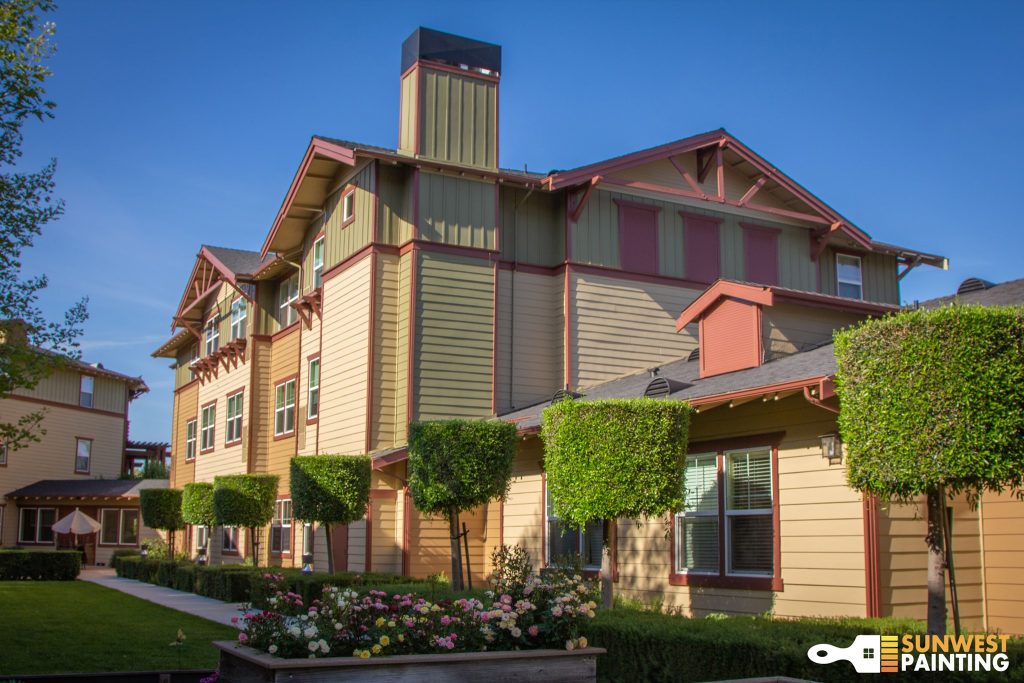 Color is just the first step. Oftentimes, Multi-Family facilities don't get painted as often as they should. Our team follows extensive preparation methods to ensure that the project will last for years to come. We use Dunn-Edwards Ultra-Premium Exterior Evershield paints for maximum color retention and to protect against cracking and blistering.

We're repaint specialist!
We also paint:
Community Living Facilities
Independent Living
Assisted Living
Memory Care Facilities
Denise Artache
Sunwest Painting